Find finished and unfinished wood handle replacements for axes and tomahawks.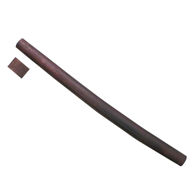 #804678
This replacement curved shaft fits our Francesca axe. Made of stained hardwood by Windlass Steelcrafts.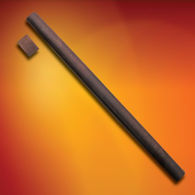 #804679
This replacement wood handle fits our Viking Throwing Axe. Made by Windlass Steelcrafts.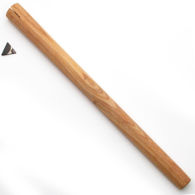 #200356
These tomahawk handles are solid American Hickory. Includes instructions for affixing the handle securely. Unfinished, 19-1/4" long.
---
Top Customer Reviews
Review of: American Hickory Handle for Tomahawk
I got this to replace the poor excuse for wood handle that came with my CRKT Chogan T-Hawk. It fits the head perfectly- with included wedge. I wish I could upload pictures - it is fantastic. really- it took a t-hawk which has a good head on it but rendered useless by a particle board wooden dowel - into a real- fictional tool. The handle itself is legitimate solid hickory, unfinished if you were to stain or wax coat it. If I ever get a 2nd hawk- I will certainly get another one of these.
Reviewed by: John

,
June 09, 2020