Neck knives are extremely popular and for good reason. They are easy to carry, access, and conceal. These knives are perfect for outdoor activities such as skinning small game or scaling fish. Also, neck knives are useful for campers as they can be used to peel fruits, cut an excess rope, or leave messages on wood. We have a range of these knives from top manufacturers, which are both stylish and practical. Below are five of the best from our catalog.
Boker Plus Dog Tag Knife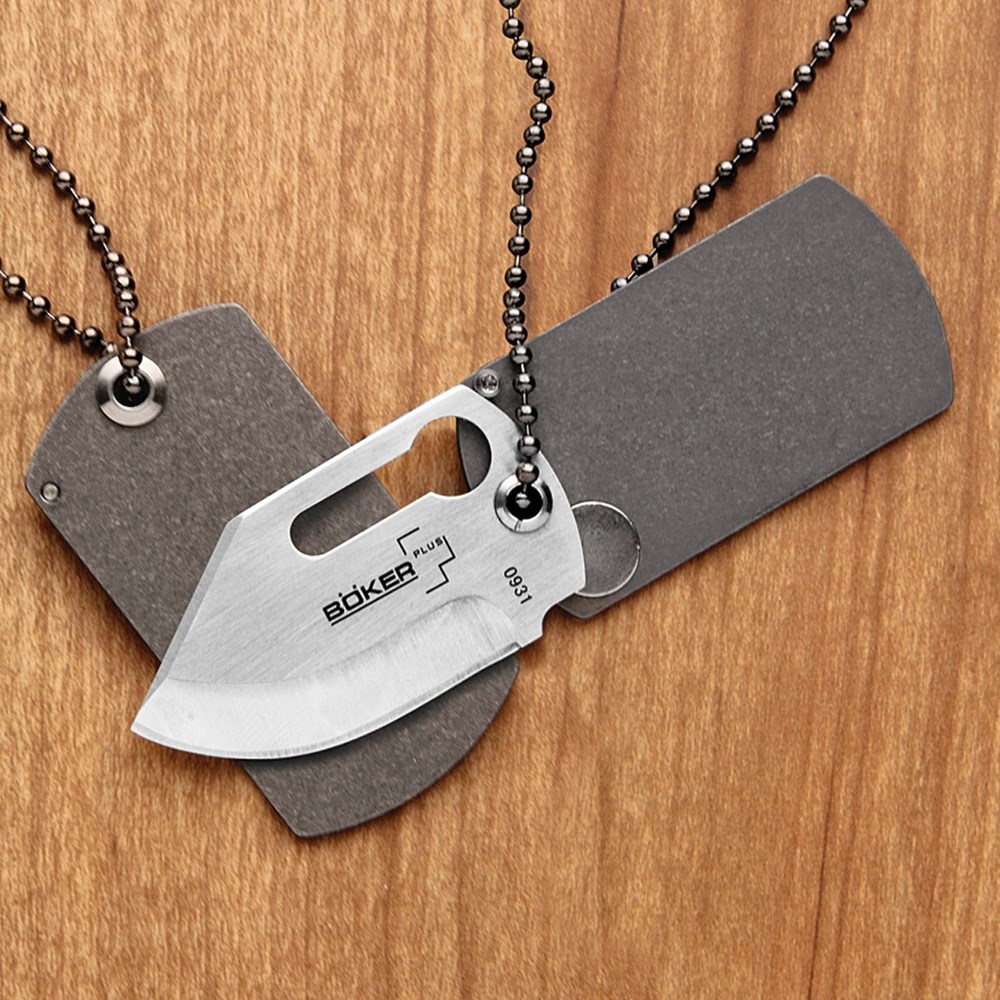 The Boker Plus Dog Tag Knife features a lightweight, solid build for easy and discreet carry. The 440C stainless steel blade pivots on a titanium scale and is securely operated by a magnetic safety button to lock/unlock the blade. The back side of the titanium liner is ideal for engraving. The knife measures 3-3/4" long (blade is 1-3/4") overall and weigh 1 oz. Includes a bead chain for neck carry.
Military Type Black Finish Neck Knife
This Black Finish Knife is a classic military style knife that can be conveniently carried anywhere, though it is best around the neck. The blade is fashioned of 440 stainless steel and the knife features durable plastic handles. The knife measures 7-7/8" long (blade is 3") overall and weighs 2.4 oz. Includes beaded neck chain on plastic sheath for quick access.
Double Agent I Neck Knife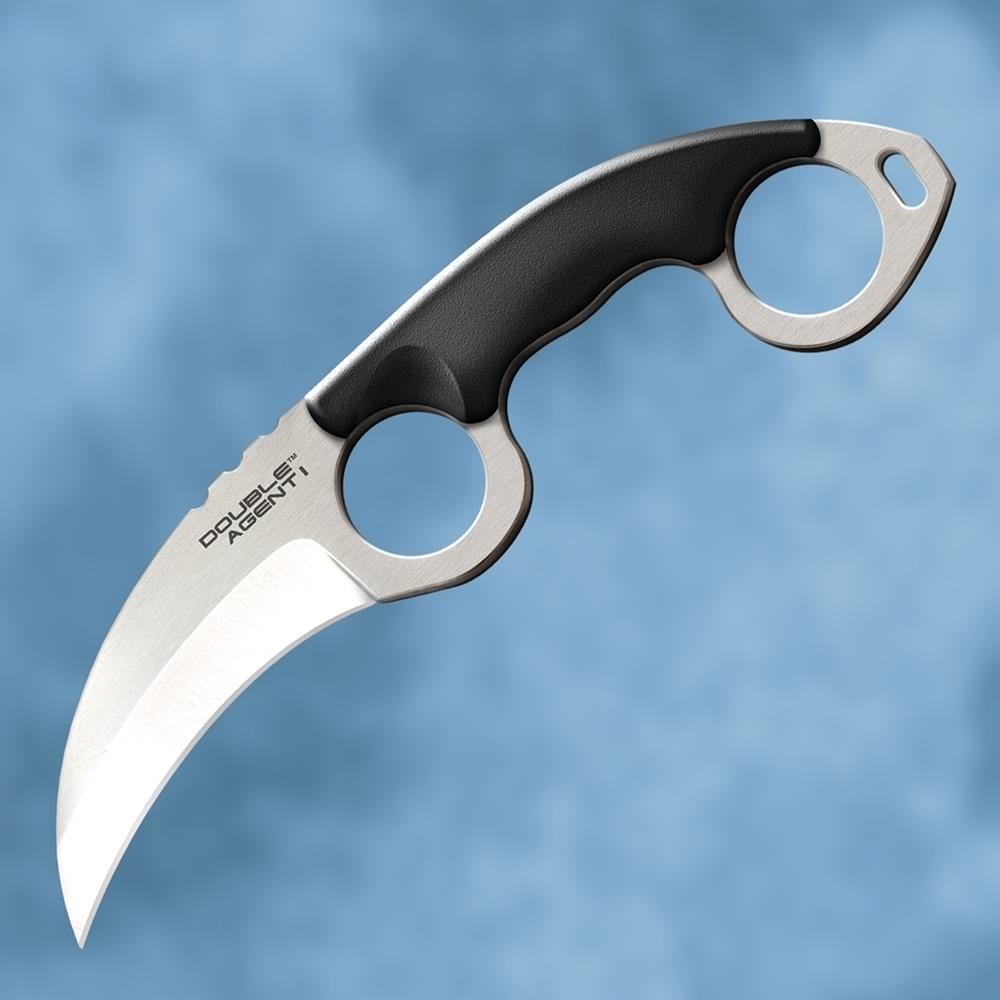 Cold Steel's Double Agent I Neck Knife designed by Zach Whitson features a Karambit blade style. It is thin, flat, and light. This knife is easy to conceal and comfortable to wear. Its best feature is the double ring handle design. You can slip an index finger through the front ring nearest the blade and your pinkie finger through the rear ring and close your fist to obtain a forward grip and vice versa for a reverse grip. You can cut, chop, hack, hammer or thrust as hard as you like; the twin rings will always prevent your hand from sliding forward on the sharp edge. The Double Agent measures 7-7/8" long (blade is 3") overall and weighs 2.5 oz (a little over 3 oz including the Secure-Ex® neck sheath).
Mini Pal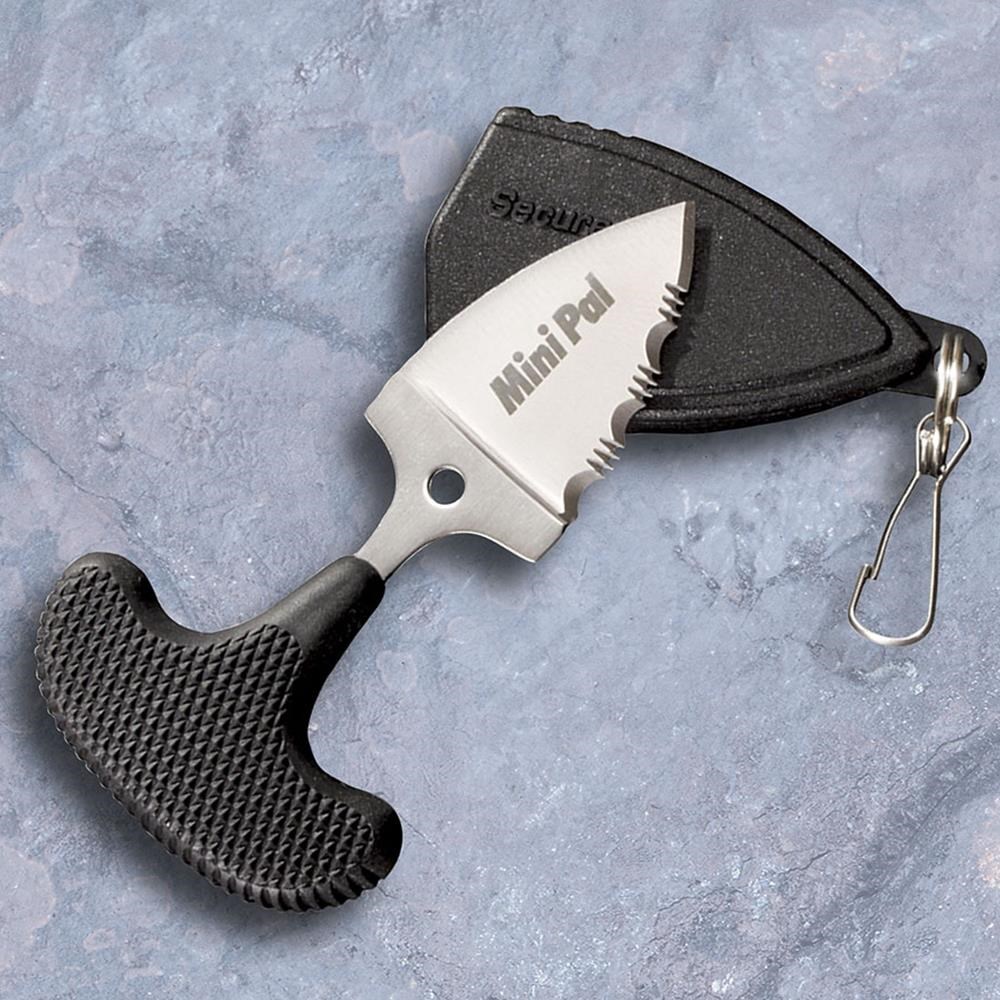 Size can be deceptive as you will experience with the Mini Pal. The versatility of the razor sharp blade is such that it can open envelopes, cut rope, or punch through heavy cartons. The Mini Pal has a unique handle that offers a range of grips impossible with any other design. The knife measures 2-5/8" long (blade is 1") overall and weigh just 0.5 oz. Includes Secure-Ex™ sheath that features a lanyard clip.
Pirate Pendant with Hidden Blade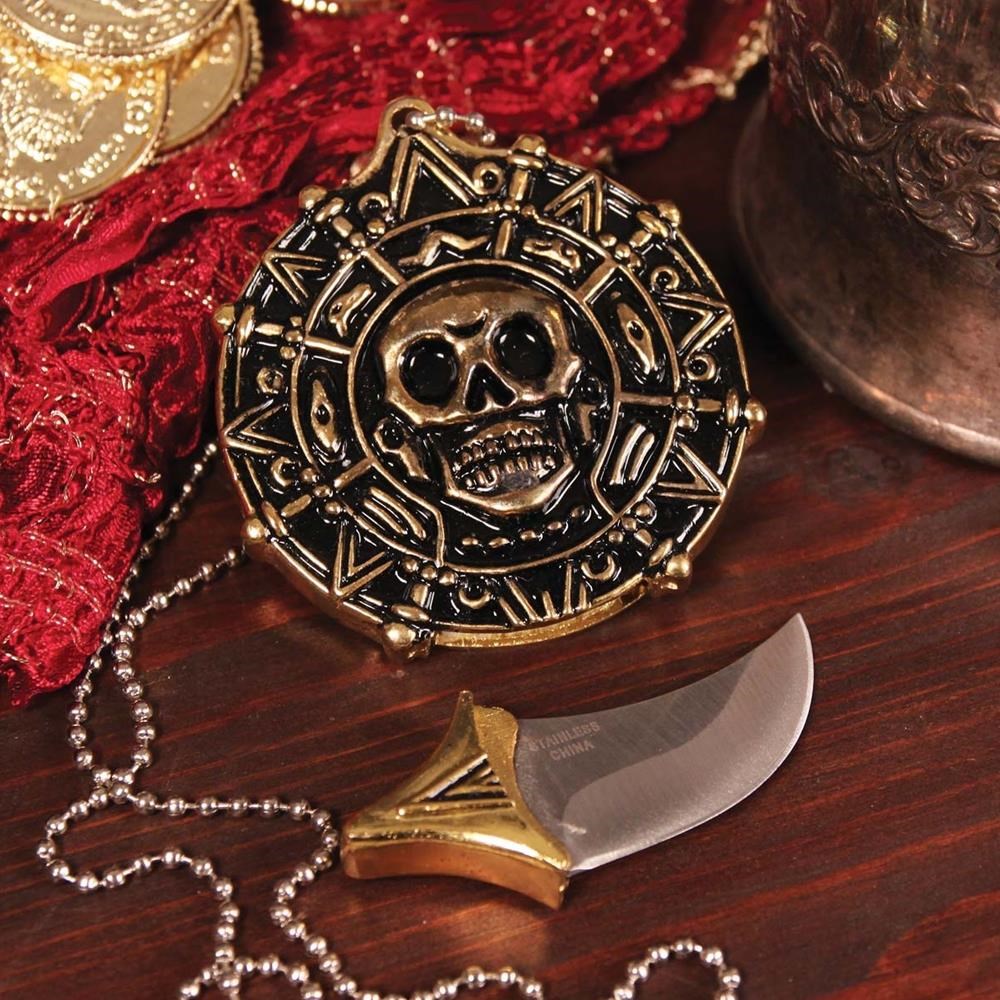 This Pendant with Hidden Blade would have been a rage in the Age of Piracy. The pendant, which features an antique brass finish, looks nothing out of the ordinary at first glance, until you see the miniature scimitar lodged within! The pendant measures 2-1/4" x 3" overall.  32" neck chain is included.
Check out our other excellent neck knives for sale right here.