American Buffalo Knife and Tool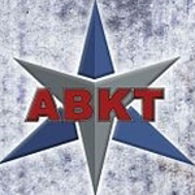 To commemorate the fallen and show support for serving law enforcement officers and to honor the relationship of law enforcement as the protectors to the public, Atlanta Cutlery brings you the ABKT series of EDC knives. Law enforcement, the blue line, is what stands between criminals and us. These knives are a fitting tribute and perfect for dependable EDC carry whether you're a LEO or not.  

American Buffalo Knife and Tool manufactures a tactical line of gun cleaning gear and accessories as well as cutlery. All the ABKT products are unmarked so that any laser or patch can be applied and designated for the specific branch you serve or want to honor.