Products tagged with 'fishing tools'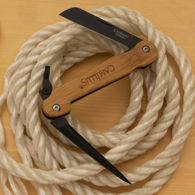 #404604
Here's a nice-looking marlin spike knife with unique handcrafted bamboo handle scales and black metal parts.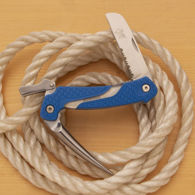 #404605
This knife has been extensively tested in fresh and saltwater. The German-made sheepsfoot blade is titanium bonded, 4166 stainless steel to prevent rust (the titanium is 3X harder than steel and keeps the blade sharper longer). It's partially serrated to cut the tough stuff. The marlin spike is more than capable of loosening the toughest knots.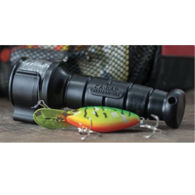 #805358
The KA-BAR Backpack Kaster is an American-made, lightweight fishing system designed to tag along on all your outdoor adventures. Made from Ultramid®, it is comprised of three main components - the handle, head, and clamp. Watch the video to learn how to load and cast the KA-BAR® Backpack Kaster, plus pick up tips on tying a highly effective slip knot.