Products tagged with 'knights templar'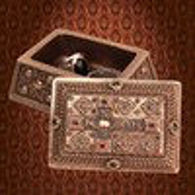 #804104
This miniature treasure box is made of a durable resin. Metalized with an antique bronze finish and accented with red and blue painted jewels. Measures 3-7/8" x 2-1/4".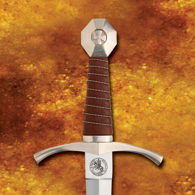 #404335
This medieval dagger has a high carbon steel blade with the seal of the Knights Templar on the ricasso. The pommel has an inlaid cross and all hardware on the cross-guard and pommel have been plated in sterling silver. Comes factory sharp.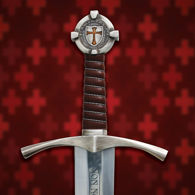 #502356
This Templar sword has a hand forged, high carbon steel blade. The grip is hand-wrapped with red leather. Wooden scabbard & period belt included. Overall 40 inches. Comes factory sharp.