Products tagged with 'windlass'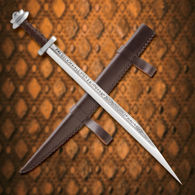 #501531
This Viking knife has a 23" long blade decorated with runes. Leather-wrapped grip and matching brown leather scabbard and two hanging straps. Overall length 29-1/4 inches.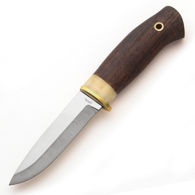 #404364
This knife features a tough X46Cr13 high-grade stainless steel blade and famous Scandinavian style bevel for a keen edge. Solid brass guard. The handle is bone and Sissoo. Overall 8 inches.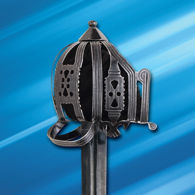 #501563
This 16th century one- handed sword has a 1065 high carbon steel blade and a detailed steel basket guard. Featuring a wooden grip covered in real ray skin with a silver metal wire. Overall: 39-1/2 inches.