1. 1907 Bayonet with Hooked Quillion & Sheath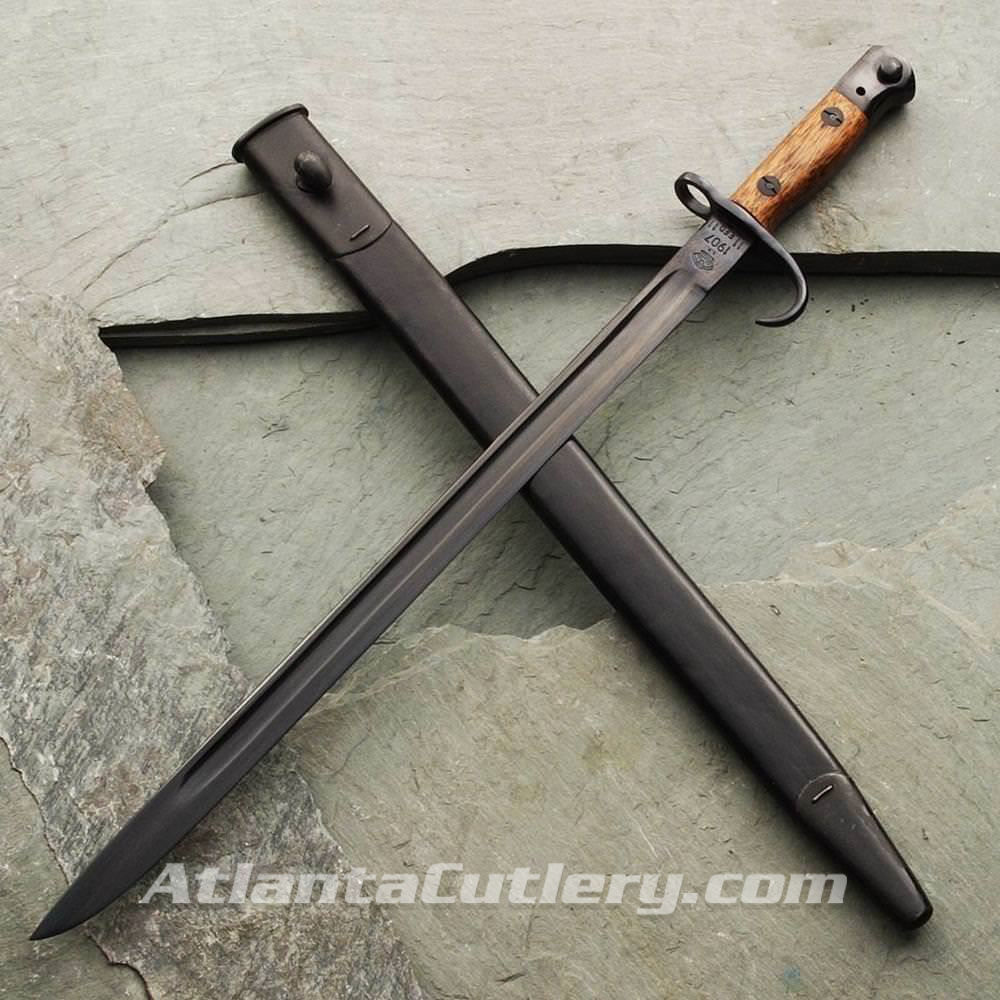 This is a reproduction SMLE No. 1, Mk III early style bayonet with scabbard. Originals are scarce; early in WWI quillions were officially removed. The blade, which includes British markings, is made from high carbon steel properly tempered for holding a razor edge. Sharpening is available for an additional fee. All metal has been deeply blued and the wood grips have a rubbed oil appearance. The sheath is made with a leather body and sewn seam up the back with a lozenge style frog. The top and tip are made from metal with a matte black finish. A great blade that has seen decades of service, it's no surprise it's been a fan favorite!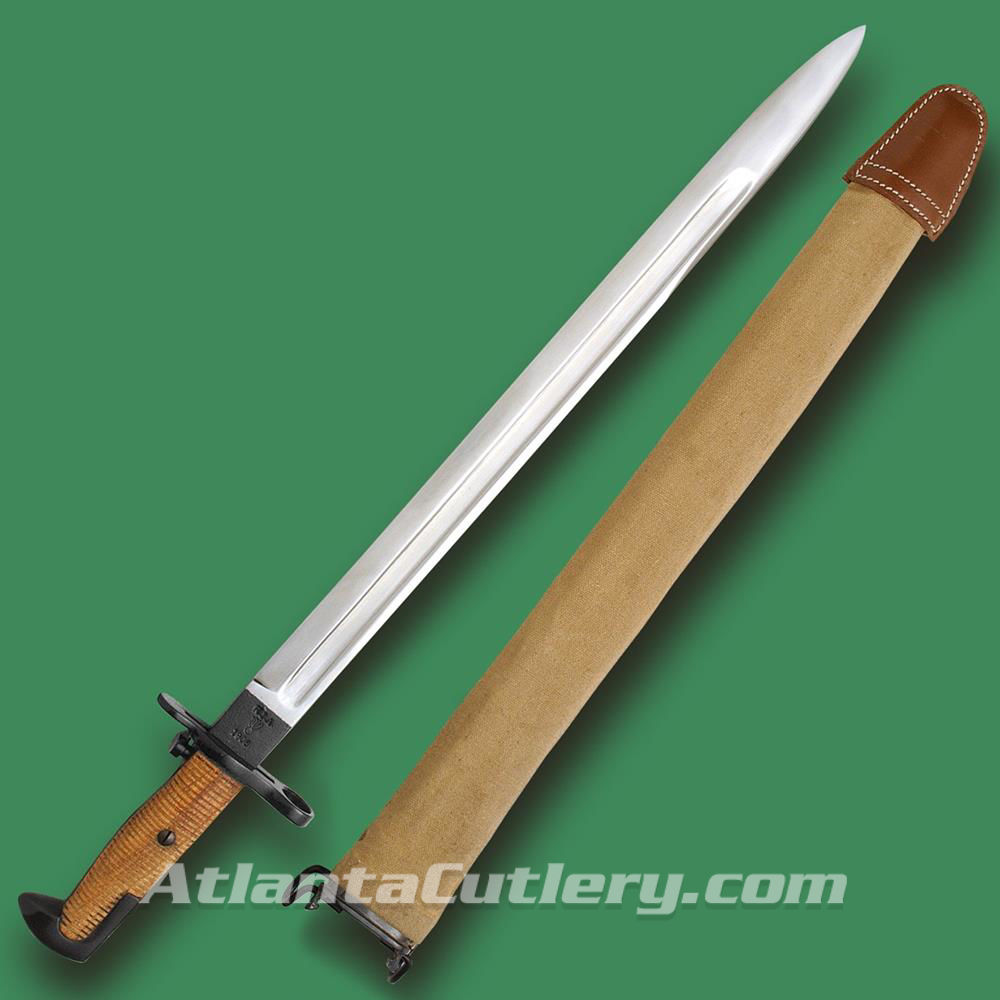 This American bayonet was originally designed for the U.S. M1903 Springfield rifle. Adding to the M1905's longevity was it's ability to be used with the M1 Garand as well. Vast at 21" of overall length the blade itself takes up 17" of high carbon steel. Going through several changes as the years went by this blade could be considered the grandfather of American bayonets. While the blade has earned it's place among the top, we have it on good authority that the included traditional brown leather scabbard has also contributed to its popularity.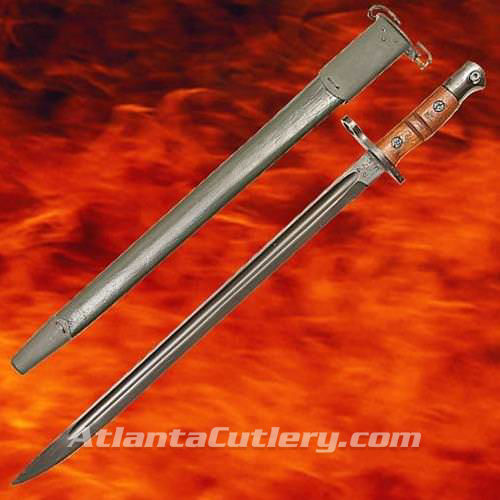 Another bayonet with a massive 17" blade, the M-1917 Bayonet was made to be used with the US M1917 Enfield .30 caliber rifle, but perhaps more interesting is the bayonets compatibility with U.S trench shotguns of the era. This blade also has a long history of use being introduced during WWI and still seeing service through the Vietnam War. An excellent choice for reenactment due to it's distinguished service.
4. Runner up M1 Garand Parade Bayonet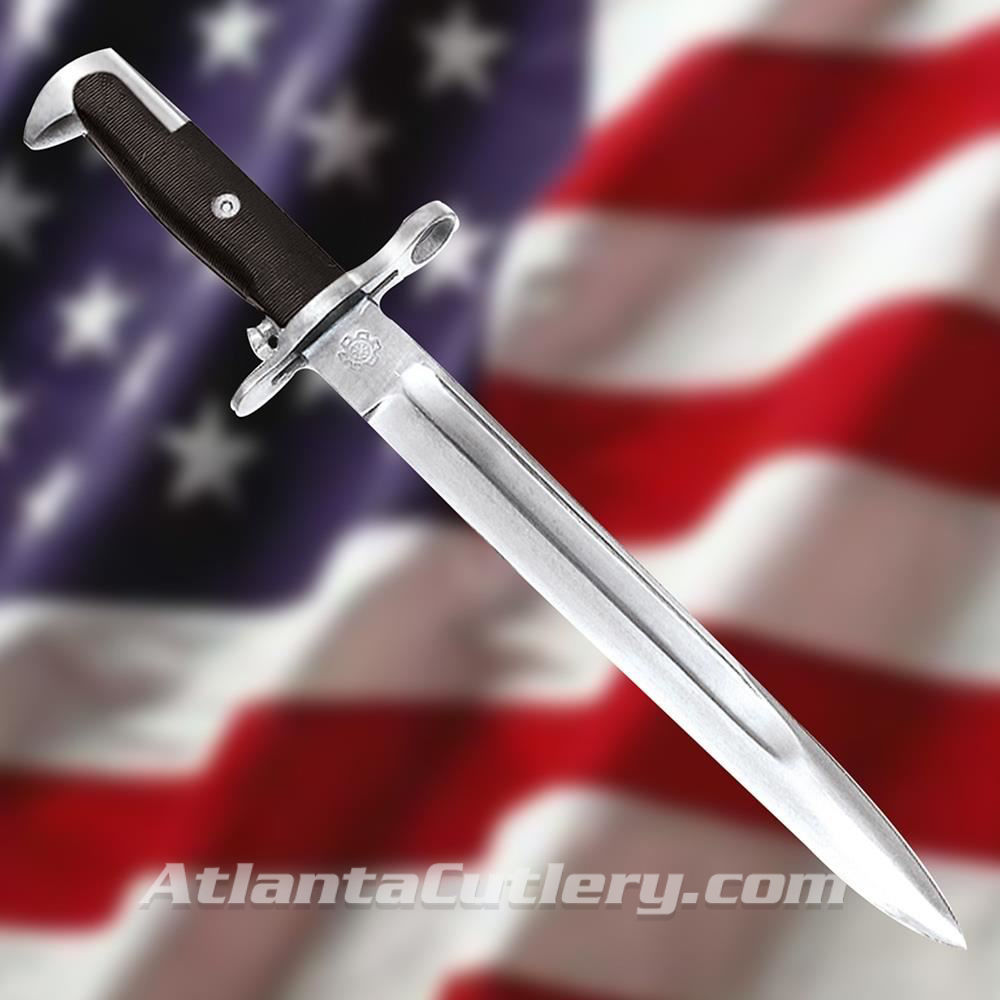 The M1 Garand Bayonet is one of the successors of the M-1905 Springfield bayonet. Considerably cut down, this style of blade saw prominence during and after WWII. Atlanta Cutlery offers multiple versions of this famed bayonet but at the time of this writing the parade version is most popular. What makes this version stand out from it's assorted counterparts is the finish. Chromed steel gives this a bayonet a crisp look that makes it gleam. Which is great for parades but not as good for battle.