Products tagged with 'chopper knives'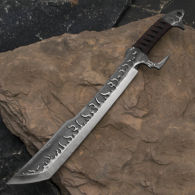 #501776
This massive scimitar-styled sword is cast from a single piece of high carbon steel and has cast flame designs on the blade. The grip is nylon cord wrapped in a Samurai weapon pattern.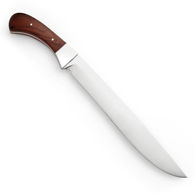 #404299
This high carbon steel chopper knife is hand made in the USA with a full profile tang and includes leather sheath.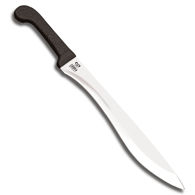 #402532
This Cobra Steel Falcata survival knife features a hand-forged and fully tempered, X46Cr13 high grade stainless steel blade.