Products tagged with 'd2 tool steel blade'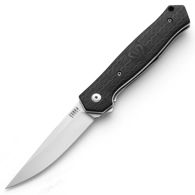 #404277
This razor sharp drop point folding pocket knife from Cobra Steel is a tactical D2 tool steel EDC. The Iris Leaf design was inspired by Japanese katana and tanto blades. Includes matching satin finished pocket clip.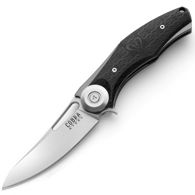 #404278
The razor sharp, tactical, D2 tool steel satin finished folding blade has laser etchings and is hardened to a 59 RC. G-10 scales with Cobra Steel patterns. Includes pocket clip.
#404297
This Tanto folding knife features a razor sharp D2 tool steel blade. Liner lock includes pocket clip. Overall 8 inches.