Products tagged with 'german knives'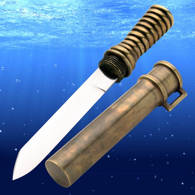 #420010
This WWII German Navy Diver's knife from Windlass Steelcrafts is high carbon steel with a solid brass tube sheath with matching brass finish. Overall 12-1/2 inches.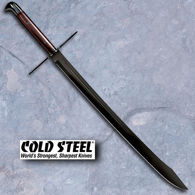 #501476
These German swords have fully sharpened and blued 1055 Carbon steel blades with a distinctive gun metal finish that compliments their handles. Includes leather scabbard with blued steel fittings. Overall 42-1/4 inches.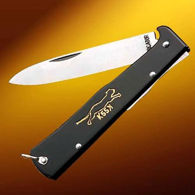 #400252
This German style reproduction knife has a sharp blade that locks positively into position. The handle forms a slender finger guard. Overall 7-3/4 inches.