Products tagged with 'nco saber'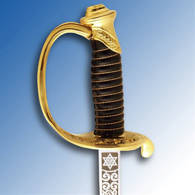 #501559
This US Marine Corps NCO Saber has No Spine Serial Number and is made in Spain by a government certified manufacturer. It comes in 4 blade lengths.
#500430
The US Marine NCO sword is made of high-polished stainless steel. Detailed and appropriately etched according to government specifications.
#500586
The fully approved government specified US Air Force Officers Sword has a highly polished stainless steel blade.