Products tagged with 'nco sword'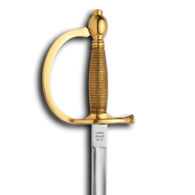 #500836
This single-edged blade has a single broad fuller. Features a cast brass hilt, ribbed grip flanked by kidney-shaped hand guards. Pommel is global with a capstan. Blade length 31-3/4 inches.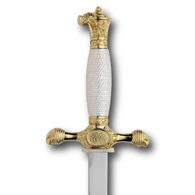 #500506
These are fully approved dress and drill sabers and swords. Each fine saber and sword is manufactured according to exacting government specifications. Atlanta Cutlery has been chosen by the government to produce the NCO saber for the U.S. Marine Corps. Exactly as supplied to the Citadel, this sword includes the scabbard.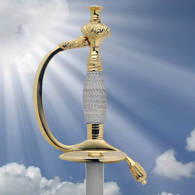 #501080
This regulation US Army NCO sword has a tempered steel blade with mirror finish. Features a solid brass pommel & 24K gold plated guard fittings with a wire wrapped grip. Available in 4 blade lengths: 28", 30", 32" or 34". Includes the government specified scabbard.