Products tagged with 'replica knives'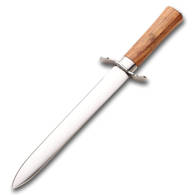 #420015
This fighting knife has hardwood handle, steel parts and high carbon steel blade with full tang. Double-edged. Overall: 15-1/4''.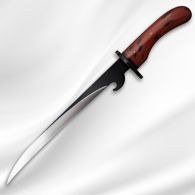 #404188
Reproduced from Steven Seagal's collection, this unusual knife has a polished 1060 high carbon steel blade with hand painted and distressed scabbard. Overall Length 19-1/4 inches.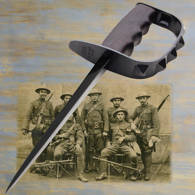 #420007
This replica of a WWI Trench Knife is made with carbon steel, triangular blade/spike, hard wood grip and stamped steel knuckle bow with pyramid shaped protrusions. Includes OD green leather sheath with metal parts.