Products tagged with 'vintage kukri'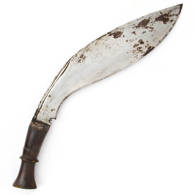 #750076
These Victorian Era kukri's were made by hand for the British Gurkha Regiments as their standard issue sidearm for Officer's.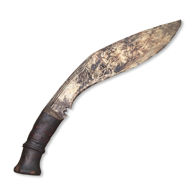 #401104
This WWI Issue Vintage Kukri is a later and slightly smaller version of the traditional kukris. This does not come with a scabbard.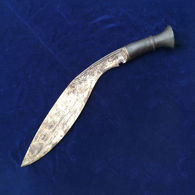 #401124
This Longleaf battle kukri has a straighter spine and longer blade than Bhojpure, and in the skilled hands of the Gurkha it became a frightening weapon indeed. These have all seen service with both the Nepali military and the British Army. All of the blades are marked in Devangari script with the date of manufacture.